Today's Thursday Tea Time tea party is inspired by Dia de Los Muertos which was celebrated Tuesday and Wednesday of this week.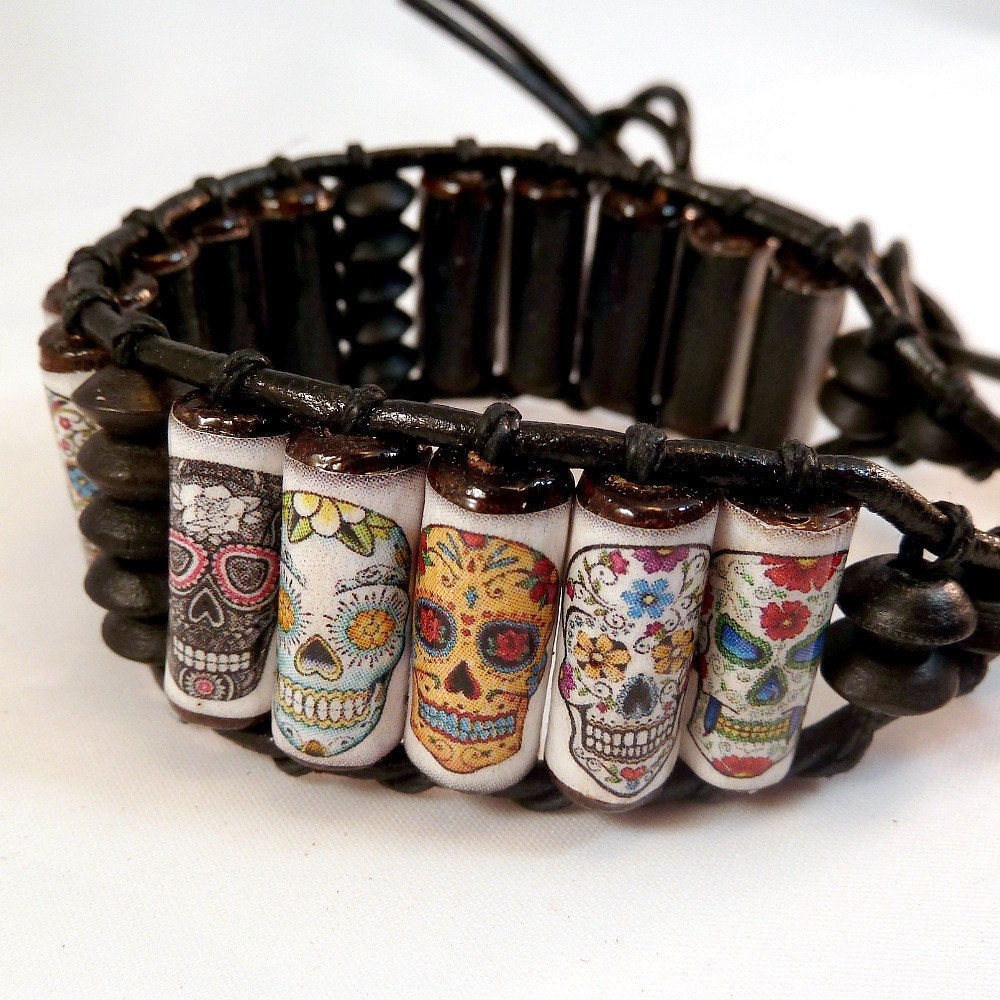 I started with this Sugar Skull Cuff Bracelet Black Leather Wood by ElectricPenguin as my inspiration.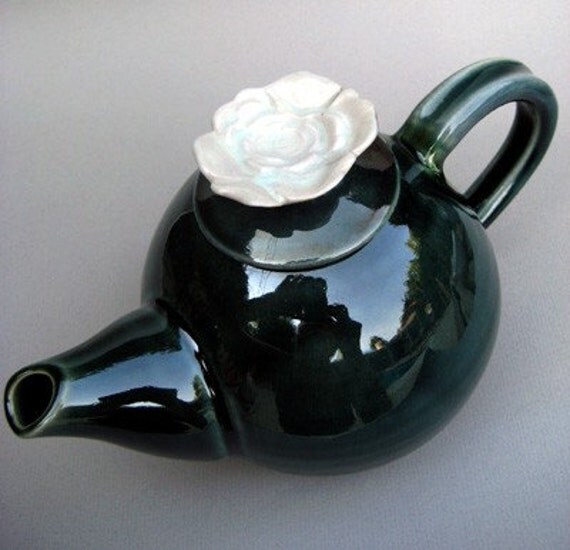 For the teapot, I chose a Blooming Gardenia Teal Teapot handmade by alinahayesceramics. I like the teapot because it's very dark which I think fits well with the Halloween and Dia de Los Muertos mood and really draws those dark browns out of the bracelet without being too gloomy.
I rounded out the treasury with a fun sugar skull garland, gorgeous bright teal yarn that could be turned into a fun craft or placemat and some bright bright bright jewelry. I like to take advantage of all the color I can before I get sucked into the red and green of Christmas!