Mom is starting to really put pressure on Kyle and I to get her a Christmas list. This year, all I really want for Christmas is a nice Christmas Eve with my family and Christmas Day with his family. Some of this is because there just isn't too much we want. Usually we ask for a few things we would enjoy but wouldn't ordinarily purchase for ourselves like movies or books or an Xbox Live account for Kyle. This year, we're having a hard time coming up with even that list. If I had to make a Christmas list right now it would look more like a punch list with three different projects we need to hire contractors for to get the outside of the house cleaned up after hard summer storms.
Besides, I am at an age where I value personal gifts picked out by someone who loves me much more than I am concerned about getting the same number of gifts as my little brother.
If it's time to start making a list of gifts then it's definitely time to start thinking of gifts to give. This pre-Christmas season, I've been having a lot of fun playing with Ety's Gift Ideas for Your Friends tool. It makes it super easy to shop for really personal gifts for your friends and family, as long as they've specified some likes on Facebook. After you go to Etsy.com/gifts, you just link up your Facebook account and search for the friend you're buying for.
Here's the screenshot for my family's list:
If you click see more, you get even more listings, narrowed down by category. This is a sampling of my brother's showing etsy finds related to Jack Kerouac, reading, and Pulp Fiction:
It's so fun to play around with and I've found lots of great gift ideas!
It's not always perfect, of course. For example, I don't think my friend Matt who likes Gladiator would be very interested in these Gladiator Brass Ankle Chains and Shoe Harness by dearbearcat.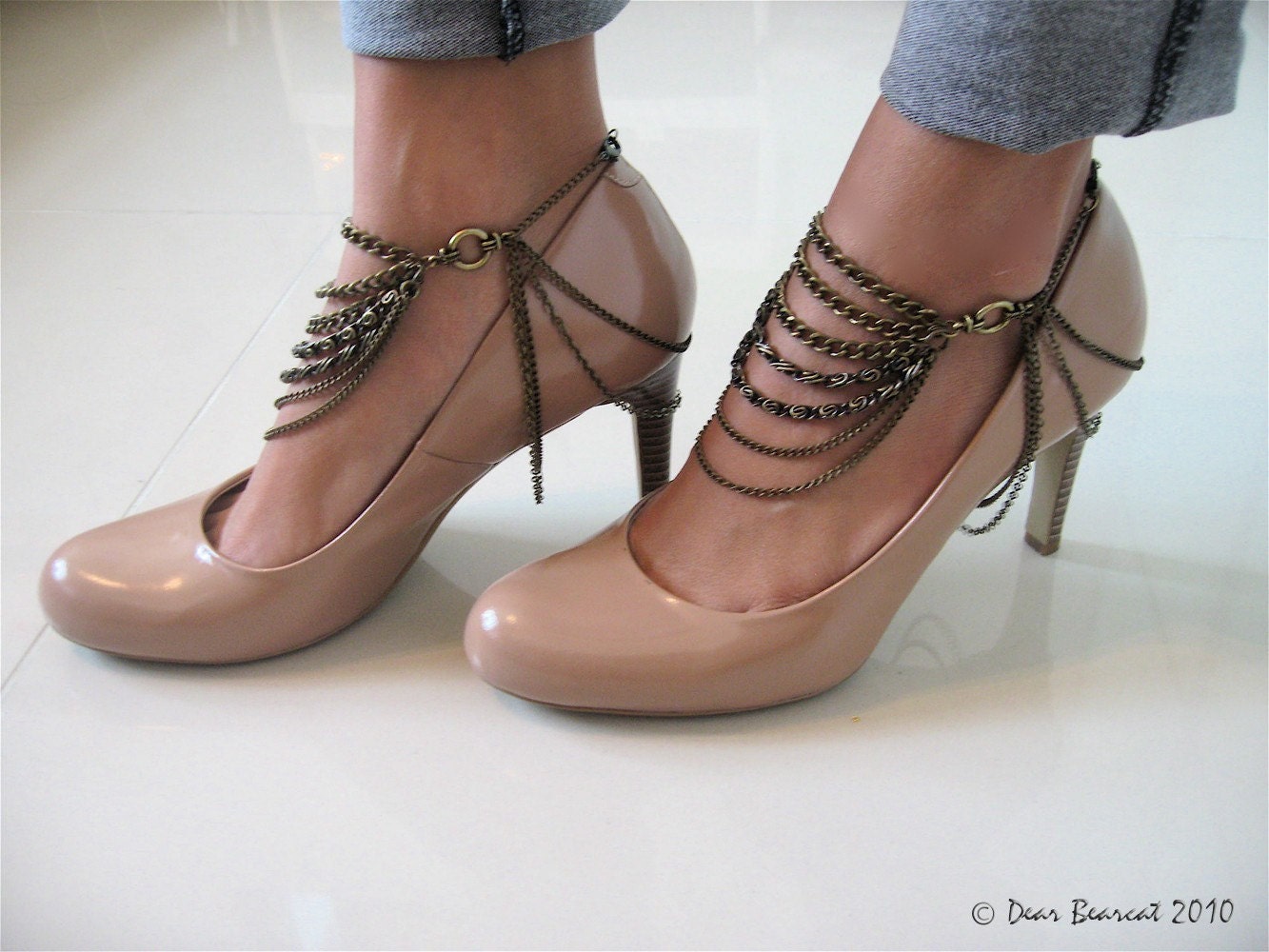 Though, they're pretty hot and would really jazz up that pair of nude pumps I love.
Matt (who is in school to be an osteopath) probably would appreciate these gifts related to his love of Chemistry:
Trust me, it seems a lot more fun than dealing with crowds to find impersonal gifts from big box stores!