I'm feeling pretty girly today. Maybe it's because I have the house to myself this weekend so I'm planning on really cleaning it and then enjoying movies, tv shows, and meals I like by myself. Whenever I'm feeling like girly is great, I always lean toward Hollywood Regency styles and gold! Gold? More like gold gold gold and pink.
First, checkout this gorgeous Vintage Sadler Gilded Teapot by deNovoVintage.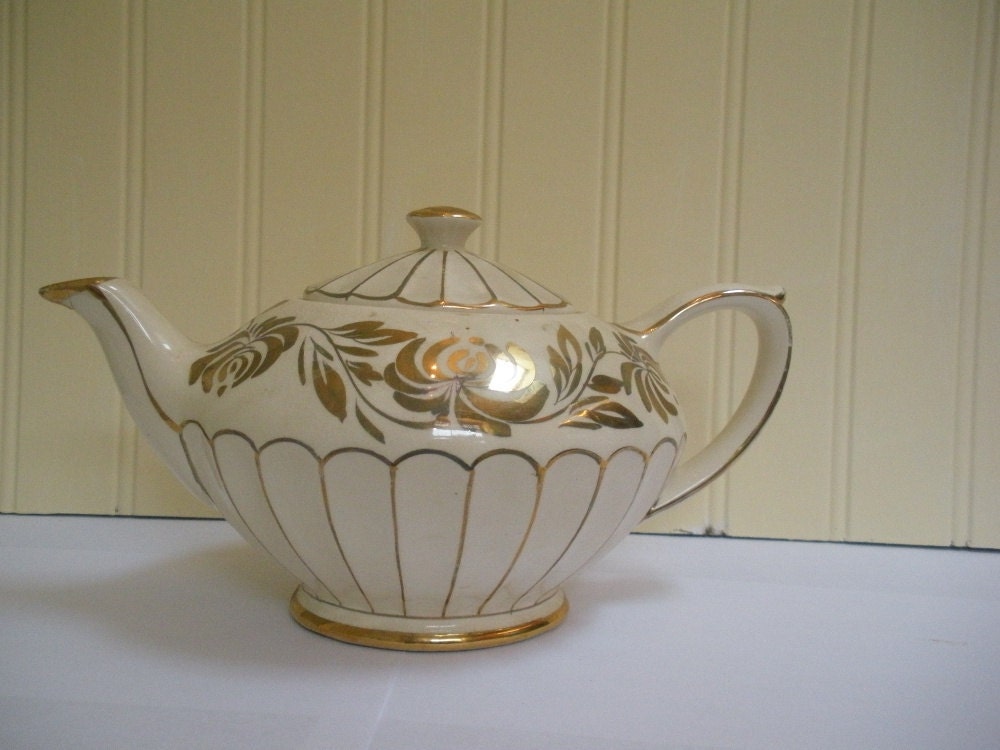 Clearly, this party inspiration is starting off on the right foot!
I love it! But what is it about Hollywood Regency that's so expensive? I think it just looks fancy. I did my best to keep things around $20 and what I couldn't resist got shoved to the top to set the inspiration for the party. I know it isn't strictly Hollywood Regency but I think it all looks great together. The detail of the foot in the bottom row is a trash can! You should definitely check it out because it's maybe my favorite affordable thing in the treasury and it's only $15. Such a steal!