I came across Bellalulu Vintage while looking for items for my Happy Birthday to myself treasury back in March. This shop is so cute, full of great thrift finds, and beautifully staged, that I keep returning to it for inspiration.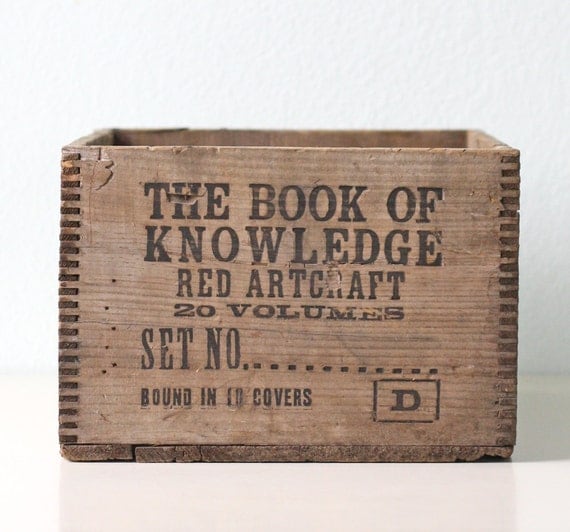 Vintage Wooden Crate The Book of Knowledge by bellalulu on Etsy. When I was little, I was pretty into encyclopedias — I think I really needed the invention of Wikipedia –and my family had a set of The Book of Knowledge. In addition to this being a more unique crate than most of the thrift ones you find for sodas or produce, I'd like to add that little hat tip to something I enjoyed as a child in my home.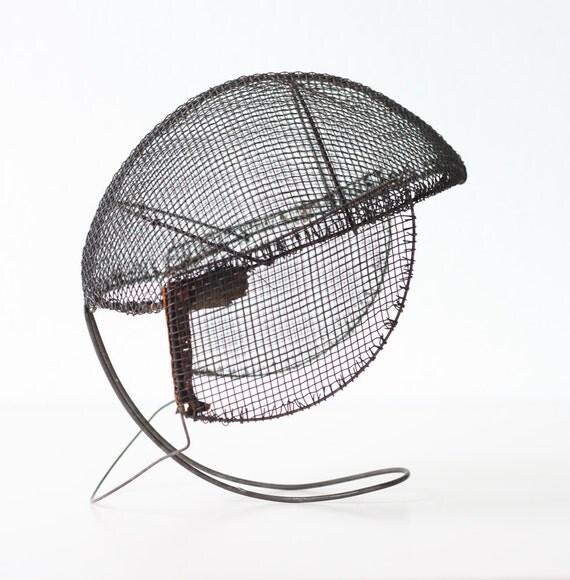 Vintage Fencing Mask by bellalulu on Etsy. I think fencing is a really fascinating sport. I've been interested in it since I first read Annie on My Mind by Nancy Garden in middle or high school and the couple meets for the first time at the armor section at the Met in New York (or maybe it was when I watched Lost and Delirious for the first time. Either way, I highly romanticize fencing as I associate it with some of my favorite bittersweet love stories. ) I'm off track now, right? Okay. Well. Fencing. It's interesting, and this fencing mask would make great decor. I imagine it would be a bear to dust though, so maybe  stock up on some compressed air!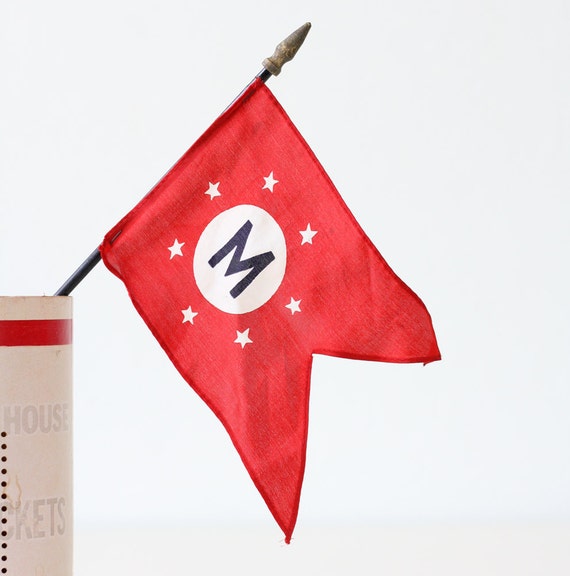 Vintage Letter M Flag by bellalulu on Etsy. If the $40+ price tags of the last two items scare you off, have no fear. There are plenty of sweet little finds for under $20, like this vintage letter M flag.
It's a cute shop and — since branding has been on our minds a lot lately with my blip in the last Friday Reader Roundup and Mary's post yesterday — I'll note that it really nails the branding.