It's been a while since I've shared a specific Etsy shop that I really like. Most of my shopping on Etsy lately has been for replacement wedding bands for Kyle and I, rings or jewelry for me, or series of items for a party treasury for our Thursday series. Recently, I ran across these handpainted miniature sculptures and collectibles by HandyMaiden and thought I should share them with you all.
This series is for the travelers, the kids-at-heart, and everyone who wants to take an animal wherever they go. Of course, you can always keep them on your desk or any place in your home that currently needs an animal.

Each totem is sculpted out of polymer clay and measures roughly 1.5 inches. The simple sculptural design makes them sturdier than most decorative figurines, and they fit more comfortably in your jacket pocket. The piece is then cured and meticulously hand painted with as much care and attention to detail as my regular figurines– right down to their teeny faces– for maximum character and cuteness. The totem is then coated with several layers of protective varnish, for a smooth matte finish.

— From HandyMaiden's shop
If you're not as big of a fan of the impractical as I am .. or if you don't have any place in your home that currently needs an animal.. there are also cute badges and earrings.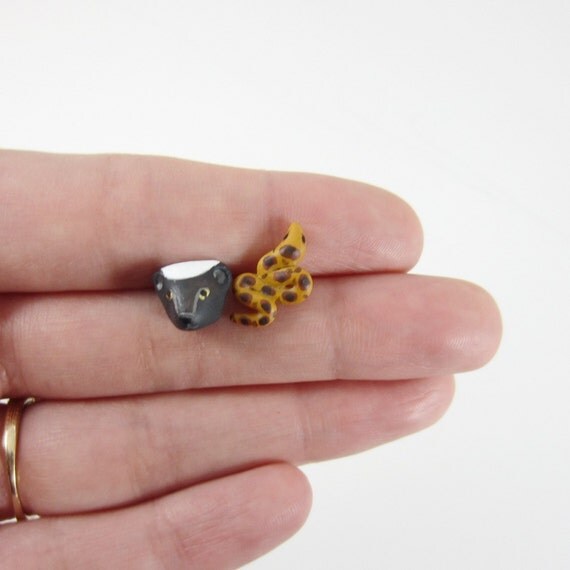 honeybadger and snake post earrings