I broke our french press last night! Oh no! It was on the drying rack and I bumped it off while loading the dishwasher, breaking the carafe. We have the option of getting a new carafe, but the one we bought is so cheap that I'm not sure we'll be able to order the carafe and I don't know if other brand replacements will fit it.
There are a lot of pretty options for french presses, so I thought I'd shop a few before I commit to purchasing the replacement part.
1. EILEEN 3 cup, 12 oz coffee maker from Bodum: I really love the pattern around the carafe on this one, and the color palette is great.
2. BEAN SET 1.5 l, 51 oz red iced coffee maker from Bodum: The one that just broke is about this color, but it didn't make iced coffee. Appealing! I also really liked how bright it was. Our kettle is bright yellow so they looked pretty good together.
3. Bonjour Maximus 8-Cup French Press from Williams-Sonoma: I love the lid on this one! The dome shape and the metal makes it look so sleek.
4. Melior Bodum Single Cup French Coffee Press by LessToxicToaster on Etsy: Speaking of sleek, I think this one is so cute and vintage. A single cup press wouldn't be completely unrealistic for us, though maybe we'd want two.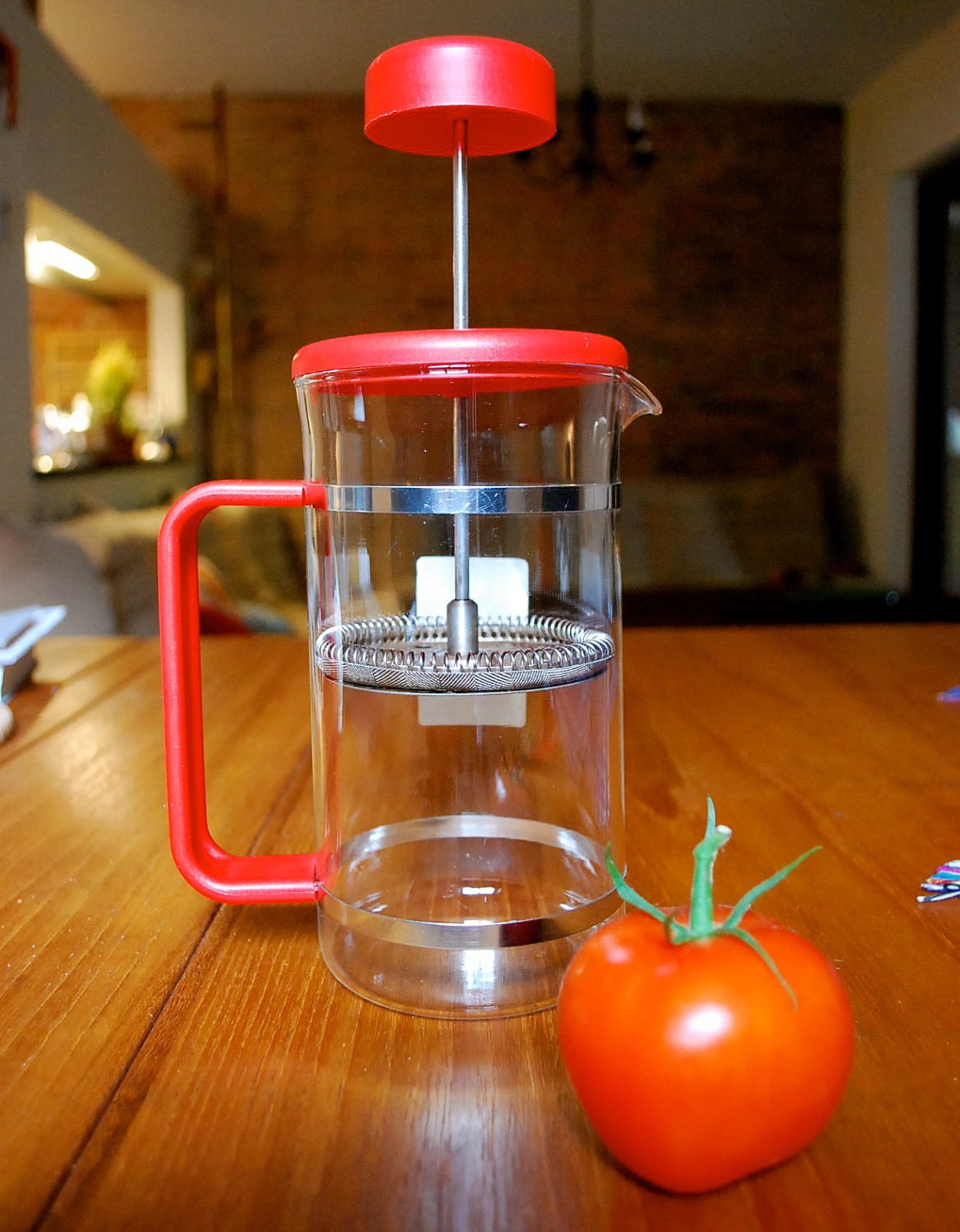 5. Red Bodum french press coffee machine Danish by CuratorvsCurator: Luckily, there is another, similar press available on Etsy right now! This one holds 4-6 cups, perfect!
6. Mid Century french press by RueDesLouves on Etsy: This one is another vintage find. That polished chrome looks so shiny!