As I mentioned yesterday, I'm really in the mood to put together some Christmas crafts but my next opportunity to do it is the week of the 19th so I'm not sure that real Christmas crafts are worth my time. The crafts I have planned are mostly big projects that aren't crafty at all: finishing the pantry, drywalling the reach-in closet, retiling the shower floor. BORING BUT REWARDING (I hope). So I probably need to plan for something that will outlast this Christmas and can stick around through Winter when the tree and the santas are gone.
Here are some of my favorite inspirations for this season:
Over at Bright.Bazaar, I'm loving his Three Ways To Festoon Your Living Room. I love all three which is probably a sign that I have interesting and diverging tastes right now because they're super bright, really cozy, and super dark but I can't pick a favorite most days.
Poppytalk's Mini DIY Round-Up featured these junk-mail snowflakes. I'm so excited to have a way to reuse the junk mail that I'm so tired of… and really need to opt out of… and to turn it into something so colorful and pretty. Even better? You really can't tell that it's junk mail.
I love how simple these cone trees are. They're such an easy way to add texture and color to a room while increasing it's holiday spirit.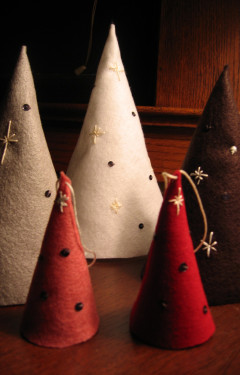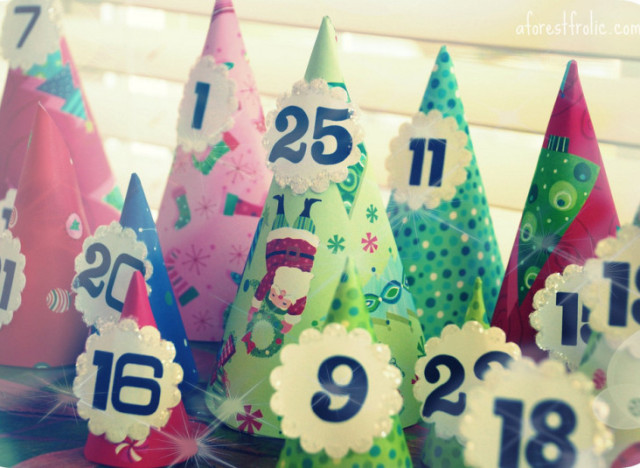 The coasters in Oh Joy!'s this & that… would be a really fun product do do your own DIY spin.
These Simply Silhouette stockings could be as elegant or whimsical as you wish. I like the tradition of the stocking with a more personalized (and less campy) spin on it! (via Scissors+Thread)
Well, I think that's enough crafts to make my list way over-ambitious! Hopefully I'll find the time to make some of these projects a priority during my Christmas decorating.