Last weekend, Mary sent me a link to this Villeroy and Boch Acapulco Teapot Coffee Pot by FoundVintageStyle on Etsy.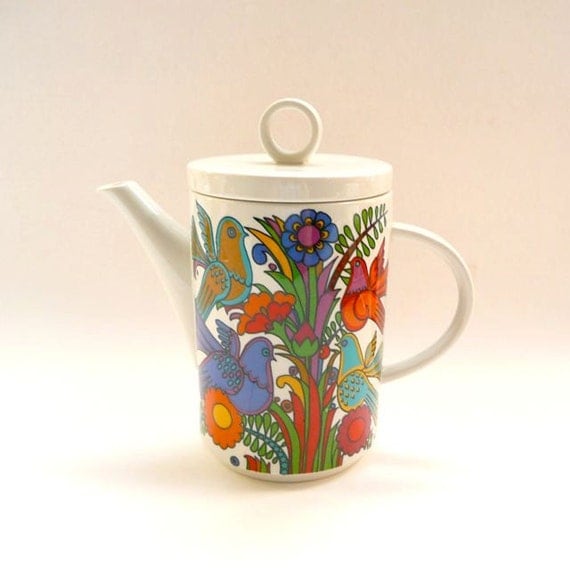 I love it! The colors! The birds! The lines!
I was completely inspired. So inspired, in fact, that I decided to change up the way we do Thursday tea time. For the indefinite future, I'll be bringing you more than just a teapot. I'm arranging a tea party.
This week, we are hanging on to the wonderfully warm but not hot days of fall and enjoying cool evenings. It's perfect weather for enjoying hot beverages outside and getting the most out of our summer deck setup. I've got the teapot, the cups and saucers, and the table settings to make your relaxing evening a swank end-of-summer party.
Treasury tool by Red Row Studio.